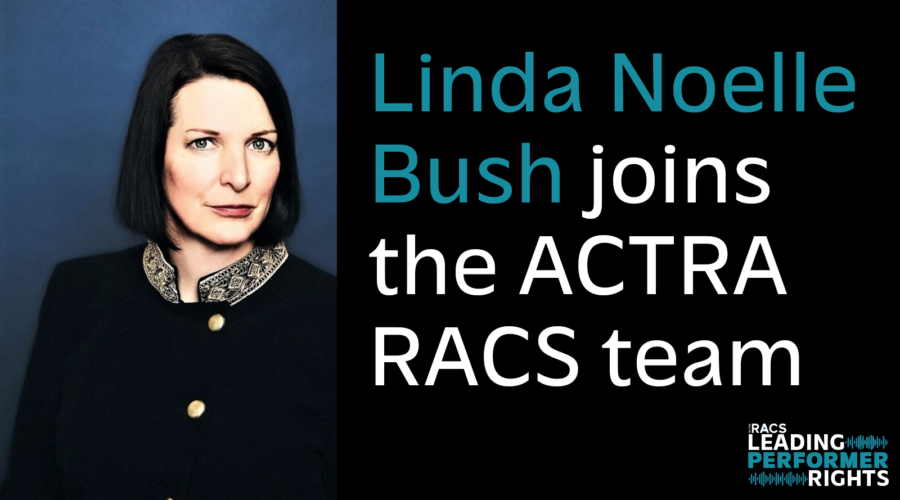 Linda Noelle Bush Joins ACTRA RACS
ACTRA is excited to announce Linda Noelle Bush has joined us as Director of Performers' Rights Society and ACTRA Recording Artists' Collecting Society.
Alongside Linda joining ACTRA RACS, Natalie Clancy was also appointed Director of Public Affairs and Communications of ACTRA National. Said Marie Kelly, ACTRA National Executive Director and Lead Negotiator: "Clancy and Bush bring elevated skillsets to the senior management team that will build our union and continue to improve the working lives of ACTRA performers across Canada. We are pleased to welcome these dynamic leaders to ACTRA."
Linda Noelle Bush is an artist advocate working in the Canadian Music Industry for over 25 years, discovering and signing artists to publishing and record companies, and overseeing numerous licensing deals for music and film/TV.
Getting her start at Attic Music Group, Bush observed independent principals with a team led by renowned music industry veteran, Alexander Mair. Linda's keen and competent ear developed as A&R Representative at Attic, earned her a position as Creative Manager at Universal Music Publishing, where she discovered and supported the talents of many artists including, Sam Roberts and K-OS.
From there Linda's career widely expanded. She launched New Romantic, an artist friendly yet industry savvy talent development and management and record company. Worked as a Music Supervisor, a licensing agent representing major labels, publishing and television companies, Music Manager at Wildbrain, and most recently, the Vice President of Artist and Label Services at Cadence Music Group.
"I'm thrilled to join the team at ACTRA PRS. I have the chance to use my collective knowledge to advocate on behalf of artists and performers on a macro level," said Linda. "I look forward to championing the voices of artists to ensure they are paid fairly for their hard work."
Welcome Linda to the ACTRA RACS team!
---
We encourage you to follow us on our social media channels where we'll be posting important updates from ACTRA RACS. Follow us on Instagram, Twitter, LinkedIn, and Facebook and sign up for our email newsletter below: