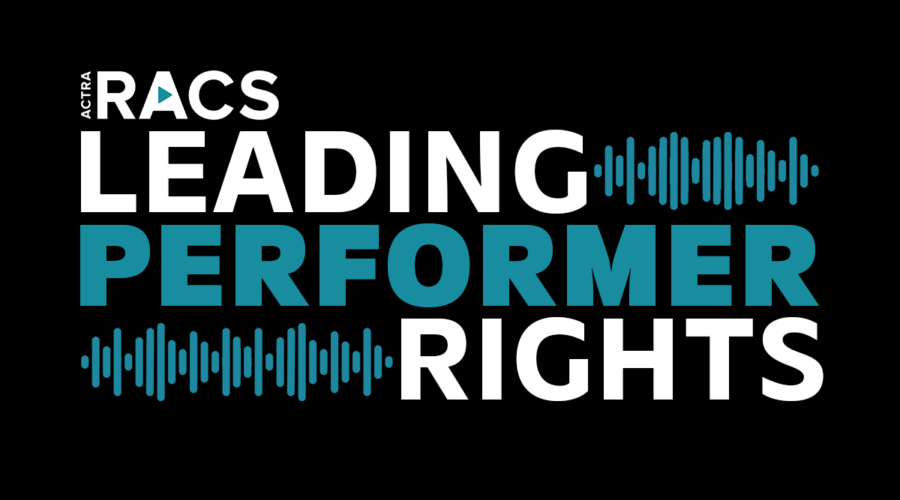 ACTRA RACS: Leading Performer Rights
ACTRA RACS is pleased to announce the launch of a new campaign highlighting issues that are critically important to recording artists. Our campaign entitled Leading Performer Rights will provide information on current issues and will ensure the industry understands that through RACS, recording artists have voice in ensuring royalties are effectively collected and fairly distributed to them.
How is ACTRA RACS Leading Performer Rights? We solely represent performers and we acutely understand their needs. We thrive when it comes to international collection, both domestically and internationally. We have the knowledge and understanding to collect royalties for performers – and those royalties go directly to artists. We're not-for-profit and focused on service, and with our connection to ACTRA we have a legacy of over 75 years of advocating for recorded performers.
There's a lot to celebrate, and now's the time!
LET's CELEBRATE PERFORMER RIGHTS TOGETHER: FOLLOW ACTRA RACS
We encourage you to follow us on our social media channels where we'll be posting important updates about Leading Performer Rights: Instagram, Twitter, LinkedIn, and Facebook and sign up for our email newsletter below:
[ninja_form id=7]