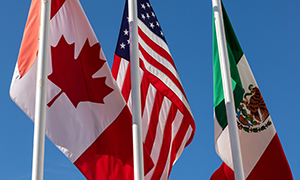 CANADA-US-MEXICO TRADE AGREEMENT AND ITS IMPACT ON ROYALTY ELIGIBILITY
The Canada-US-Mexico Trade Agreement (CUSMA) took effect on July 1st, 2020, and with it came important changes to the eligibility of sound recordings in Canada. In order to grant full National Treatment to US sound recordings, previous restrictions on eligibility have been lifted. The result is that US recordings will be eligible for all uses including commercial radio and public performance. US recordings fixed before 1972 will also be eligible. The change for pre-1972 recordings came into effect as of April 29, 2020, and all other changes on July 1, 2020. Performances on recordings which are recorded in the USA and owned by a US entity (person or company), will now be eligible to receive royalties.
ACTRA RACS continues to monitor the impact of these changes. Stay tuned for further developments.