Funding
FACTOR's programs provide financial support to Canadian recording artists, labels, songwriters, publishers, event producers and distributors.

Musicaction, une organisation à but non lucratif, a été fondé en août 1985 à l'initiative des professionnels de la radio et de l'industrie du disque et du spectacle. Depuis 30 ans, la Fondation encourage le développement de la musique en soutenant la production et la commercialisation d'enregistrements sonores ainsi que les activités de promotion collective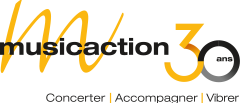 Conseil des arts et des lettres du Québec (CALQ) supports, throughout Québec, creation, experimentation, production and dissemination in the realms of the visual arts, the arts and crafts, literature, the performing arts, the multidisciplinary arts, cinema and video, the digital arts and architectural research.

Conseil des arts de Montréal (CAM)
The Conseil des arts de Montréal identifies, supports and recognizes excellence in the professional creation, production and dissemination of the arts.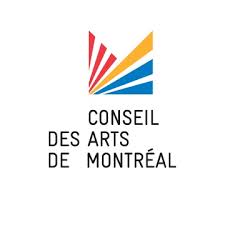 Canada Council for the Arts (CCA)
The Canada Council for the Arts acts as an arts council of the government of Canada, created to foster and promote the study and enjoyment of, and the production of works in, the arts.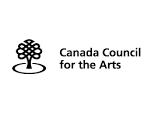 Alberta Foundation for the Arts (AFA)
The Alberta Foundation for the Arts is a crown agency of the Government of Alberta. As the primary arts funding body in Alberta, it plays a key role in supporting the Spirit of Alberta, Alberta's Cultural Policy.

Ontario Arts Council (OAC)
The Ontario Arts Council is a publicly funded Canadian organization in the province of Ontario whose purpose is to promote and assist the development of the arts for the enjoyment and benefit of all Ontarians.

British Columbia Arts Council (BCAC)
The British Columbia Arts Council is an statutory independent agency supporting arts in British Columbia. The Council was created by the BC Arts Council Act, 1995. The council distributes over C$16 million per year, in the form of awards, grants and scholarships.

New Brunswick Arts Board (NBAB)
The New Brunswick Arts Board is an arm's length arts funding agency with a legislated mandate to facilitate and promote the creation of art as well as administering funding programs for professional artists in the province.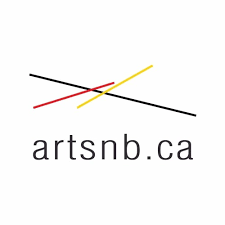 Radio Starmaker Fund
The Radio Starmaker Fund is a private fund which has as its stated purpose to "make a substantial and discernable difference to the careers of Canadian artists" by providing substantial incremental investment where the artist has established a proven track record and his or her label is making a Significant Investment in their future career.

Saskatchewan Arts Board (SAB)
The Saskatchewan Arts Board is an arms-length funding agency that provides support to the arts in Saskatchewan: to artists, arts organizations and communities on behalf of the people of Saskatchewan.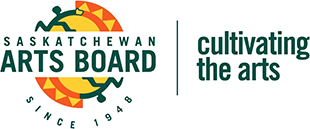 SOCAN Foundation
The SOCAN Foundation, founded in 1992, is dedicated to fostering Canadian music creation and promoting a better understanding of the role of music creators in today's society.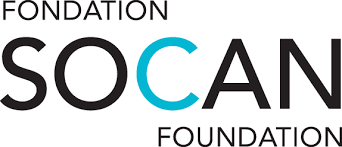 Toronto Arts Council (TAC)
Toronto Arts Council (TAC) is the City of Toronto's funding body for artists and arts organizations. Since 1974, TAC has played a major role in the city's cultural industries by supporting a very broad range of artistic activity.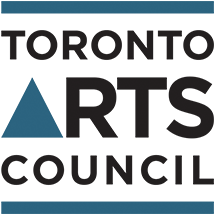 Yukon Film & Sound Commission (YFSC)
The Government of Yukon has been supporting film work in the Yukon since the mid-1980s through various programs and services. In 1990, with the impending Klondike Gold Rush Centennial celebrations, the government vested support for film within the Department of Tourism. In 1998 a formal Film Commission was established.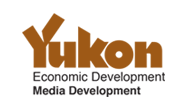 La Société de développement des entreprises culturelles du Québec (SODEC)
Créée en 1995 en vertu de la Loi sur la Société de développement des entreprises culturelles, la Société de développement des entreprises culturelles (SODEC) a pour mandat spécifique de promouvoir et de soutenir, dans toutes les régions du Québec, l'implantation et le développement des entreprises culturelles.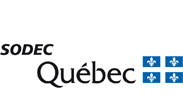 Ontario Media Development Corporation (OMDC)
Ontario Creates, an agency of the Ministry of Tourism, Culture and Sport is the central catalyst for the province's cultural media cluster including book publishing, film and television, interactive digital media, magazine publishing and music industries.

Newfoundland and Labrador Arts Council (NLAC)
ArtsNL is a non-profit Crown agency created in 1980 by The Arts Council Act. Its mission is to foster and promote the creation and enjoyment of the arts for the benefit of all Newfoundlanders and Labradorians.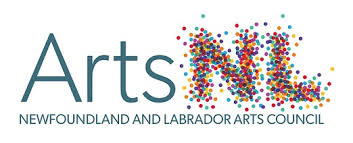 Music Video Production Project (MVP)
The MVP Project, with support from the RBC Foundation, was established to promote the intersection of emerging Canadian Recording Artists and Filmmakers through Music Video Production Grants valued between $5,000 and $15,000.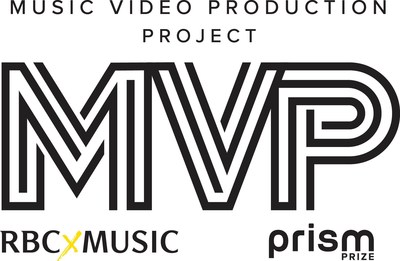 CAPACOA
The Canadian Arts Presenting Association/l'Association canadienne des organismes artistiques (CAPACOA) serves the performing arts touring and presenting community through its commitment to integrate the performing arts into the lives of all Canadians.

Music Industry Associations
Music Newfoundland & Labrador
MusicNL exists to address key issues affecting the Newfoundland & Labrador music industry in order to implement positive change by presenting a strong voice to government, business and the community at large.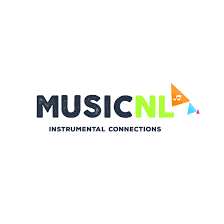 Manitoba Music
Through its programs and services, Music Manitoba provides information, education, communication, advocacy, industry development, and networking opportunities to nurture, develop and promote the growth and sustainability of the Manitoba music industry.

Music BC Industry Association
Music BC Industry Association is a not for profit association serving the for profit and non-profit music industry, including artists from all genres, industry professionals, service providers, studios, promoters, venues, festivals, producers, agents, managers and educational institutions.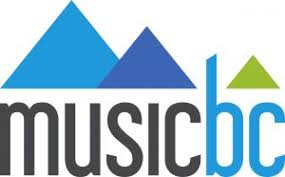 Music New Brunswick
Music•Musique NB (MNB) is the provincial music industry association that elevates New Brunswick's music community through development, promotion and celebration. MNB provides a support network for musicians, managers, and businesses that are involved in the creation of music within the province of New Brunswick.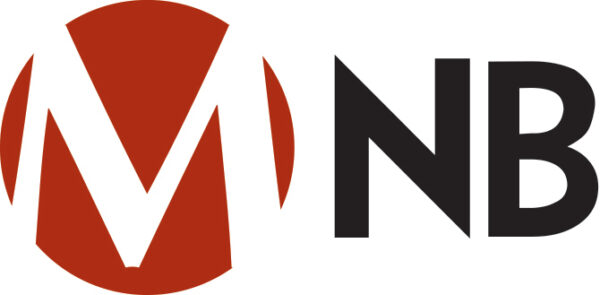 Music Nova Scotia
Music Nova Scotia is a non-profit organization that has worked since 1989 with a mandate to encourage the creation, development, growth and promotion of Nova Scotia's music industry.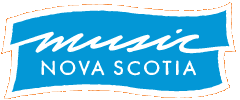 Music Prince Edward Island
Music PEI, founded in 2001 as the Prince Edward Island Music Awards Association, is a non-profit member services organization devoted to advancing careers of Island musicians.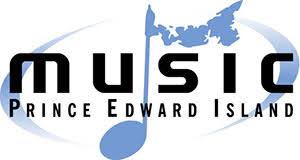 MusicYukon (Recording Arts Industry – Yukon Association)
Music Yukon is at the heart of Yukon's emergence as a national leader in the creation, production, presentation, sale and distribution of music by Yukon artists.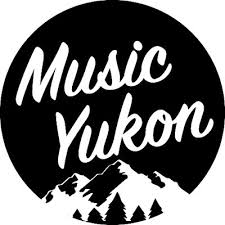 Sask-Music (Saskatchewan Recording Industry Association)
SaskMusic is a non-profit, member-based association that represents, promotes and develops the artists and music industry of Saskatchewan, Canada.

Alberta Music Industry Association
The Alberta Music Industry Association is a non-profit, service-based association dedicated to helping professionals in the music industry to succeed in their careers. We are here to build, connect and inspire a dynamic Alberta music industry.

Music Ontario
MusicOntario is a non-profit, membership-based division of the Canadian Independent Music Association, also known as CIMA. Its mission is to provide professional development, education, information & support to the music industry of Ontario.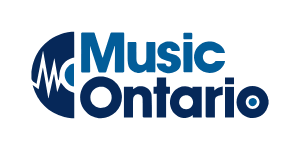 Music NWT
We are a member-based, not-for-profit industry association representing our members in all facets of the music industry, including artists and bands, studios, agents, managers, songwriters, venues, promoters, producers, and beyond. Music NWT serves all genres, from rock to roots, hip-hop to hardcore, country to classical, and everything in between.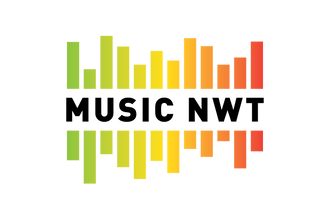 Related Associations
Manitoba Film & Music
The Manitoba Film & Sound Recording Development Corporation (Manitoba Film & Music) is a statutory corporation of government proclaimed under the Manitoba Film and Sound Recording Development Corporation Act funded by the Province of Manitoba through the Department of Sport, Culture and Heritage. We exist so Manitoba's film and music industries flourish!

Music Managers' Forum
The collective voice for Canadian music managers and self-managed artists. MMF Canada is a non-profit trade association offering education, networking and advocacy on behalf of our members, their artists, and the wider Canadian music community.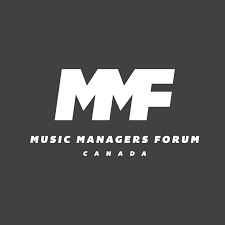 Canadian Independent Music Association (CIMA)
CIMA is the not-for-profit national trade association representing the English-language, Canadian-owned sector of the music industry. CIMA's membership consists of Canadian-owned companies and representatives of Canadian-owned companies involved in every aspect of the music, sound recording, and music-related industries.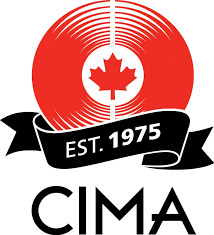 Canadian Music Publishers Association (CMPA)
The Canadian Music Publishers Association is a membership-based organization, founded in 1949, that ensures the views of music publishers working in Canada are heard. It is our mission to create business opportunities for our members and to promote their interests and those of their song writing partners through advocacy, communication, and education.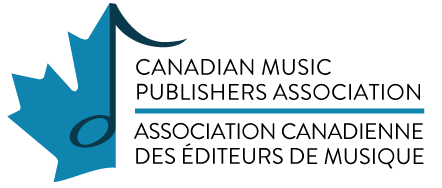 Songwriters Association of Canada
The S.A.C. exists to nurture, develop and protect the creative, business, and legal interests of music creators in Canada and around the world.

Music and Film in Motion
Music and Film in Motion (MFM), a division of the not-for-profit organization Cultural Industries Ontario North (CION), is dedicated to fostering and promoting the music and film industries in Northern Ontario, as well as providing educational programming to cultivate the advancement of Northern Ontario's emerging talent.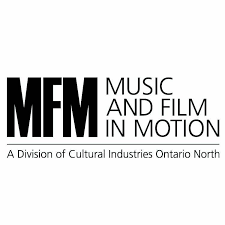 Canadian Federation of Musicians (CFM)
The Canadian Federation of Musicians [CFM] (formerly referred to as AFM Canada) is the leading professional organization of its kind available to Canadian musicians. As the distinctly Canadian division of AFM, the CFM negotiates fair agreements for Canadian members, works diligently to protect ownership of recorded music, secures benefits such as health care and pension for its membership, and actively lobbies legislators on Copyright reform and other matters of interest to professional musicians living and working in Canada.

GMMQ
La Guilde des musiciens et musiciennes du Québec (GMMQ) a pour mission de faire reconnaitre la valeur de la musique ainsi que la contribution indispensable des musiciens professionnels à la société en représentant et en défendant leurs intérêts artistiques, sociaux et économiques. Pour y parvenir, elle négocie des ententes collectives et met à la disposition de ses membres un contrat-type d'engagement. Ce formulaire procure aux musiciens un document contenant des clauses contractuelles qui déterminent le cachet de base et les autres conditions minimales de travail telles qu'établies par la GMMQ, par exemple : l'obligation pour le producteur de payer la cotisation à la caisse de retraite du musicien.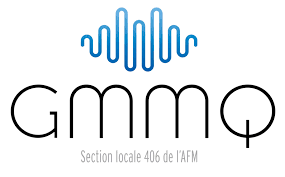 Collective Music Nation (CMN) is a national non-profit organization that unifies, amplifies and advocates for the needs of the Canadian (culturally/historically Black) music community. Through resources sharing, advocacy work, community and network building, artist and professional development, and platforms and events that recognize excellence, CMN seeks to strengthen and promote culturally Black musical genres, industries, and artists, that have been historically underserved and underrepresented in the Canadian environment.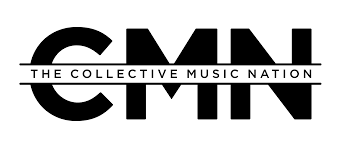 Serving as a unified front for Black people working within all sectors of the Canadian music industry, Advance creates conditions for long-term success by addressing racial equality and inclusivity through four areas: Advocacy, Mentorship, Community Outreach and Business Development and Entrepreneurship.

Artist Support
UNISON FUND
Unison Benevolent Fund is a non-profit, registered charity that provides counselling and emergency relief services to the Canadian music community. They help professional music makers in times of hardship, illness or economic difficulties.

ARTS & ENTERTAINMENT PLAN
The Arts & Entertainment Plan® is offered by AFBS, a not-for-profit insurance provider owned by performers and writers.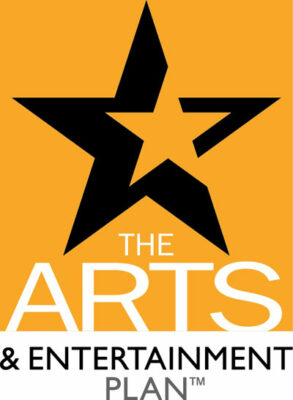 Artists' Legal Advice Services
For almost three decades, ALAS has been helping artists, actors, musicians, dancers, writers, and filmmakers address their legal problems.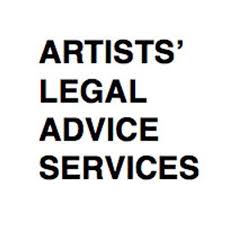 Industry Events
Junos
The Canadian Academy of Recording Arts and Sciences/L'académie canadienne des arts et des sciences de l'enregistrement (CARAS) was formed in 1975 as an umbrella not-for-profit organization to oversee The JUNO Awards – Canada's Music Awards, the Canadian Music Hall of Fame, and MusiCounts, Canada's music education program associated with CARAS.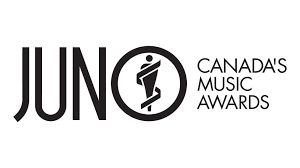 Breakout West
Once-a-year event that includes a 4-Day Conference, 3-Night Music Festival, and the Western Canadian Music Awards. BreakOut West is the primary event hosted by the Western Canadian Music Alliance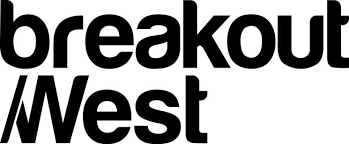 ECMAs
The East Coast Music Association (ECMA) is a regional collaboration of people in the music industry of Atlantic Canada. We are a registered non-profit association dedicated to the music of Atlantic Canada. Membership is open to all individuals working in any sector of the music industry or those who support the music industry.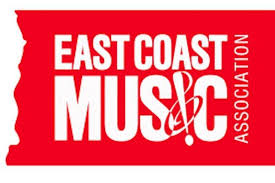 CMW
CANADIAN MUSIC WEEK is recognized as one of the premier entertainment events in North America focusing on the business of music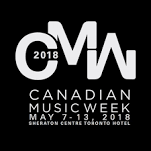 CCMA
The Canadian Country Music Association was founded in 1976 as the Academy of Country Music Entertainment to organize, promote and develop a Canadian country music industry.

You must activate the Ninja Forms Plugin to use the RACS "Form" block